The Cornwall Seeker: Agree to Disagree – Hidden Message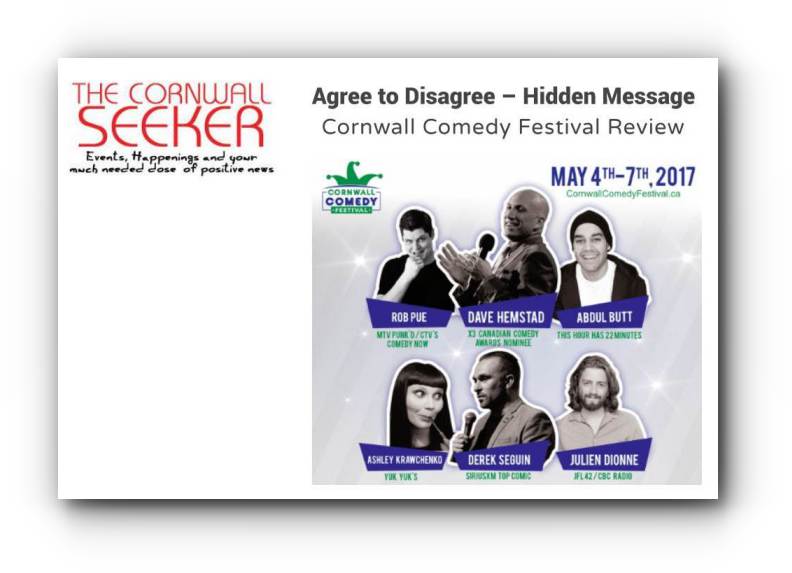 " I've seen stand up comics try to convey a political or social message in the past, but never done with this level of mastery."
"Dave, the last act of the evening, was nothing short of brilliant. The three-time Canadian Comedy Award nominee and current regular on CBC's "The Debaters" showed the public a side of comedy that I wasn't familiar with. Not only did he have everybody in stitches because of his jokes, dexterous facial expressions and pretend immaturity, he eventually had us all pause and seriously think. "